We sell fun. We do fun. This is our lifestyle. If we didn't like it, we wouldn't offer it. We guarantee you're going to make legendary memories with us!
A Trail System Like No Other
Ski areas select the perfect terrain to place their trails on, terrain that is specifically built to be fun to ski! The same idea applies to the snowmobile trails at Sage. Our trails are specifically designed for snowmobiling. We've created burmed corners and sleek singletrack routes. Our guests enjoy huge play bowls, fast sections, slower technical sections and just plain FUN riding. With the largest private riding area in Colorado, we take trail selection, construction, and maintenance very seriously.

Rivers
we raft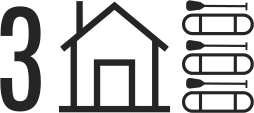 RIVER OUTPOSTS
Granite, Eagle Vail, Dotsero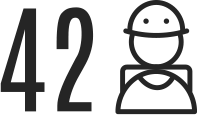 YEARS OF GUIDING
we're experts around here
Find Us
Our Guides
The family of people that create your experience is what sets Sage apart. We truly love the mountains, and we enjoy sharing that love with our guests. We promise you won't find a more fun, genuine, professional, and skilled group of guides anywhere else. We work hard to make your trip seamless and convenient. We pour our hearts into your experience so you can live in the moment, in the wild, right along side us.
Year Round Outdoor Professionals
the most seasoned guides available
WE'RE MEMBERS OF A PRO RAFTING RACE TEAM
passion is contagious
100% Drug and Alcohol Free Company
safety always comes first
ON OUR RANCH Guests CAN see 7 mountain ranges, the continental divide, and stand on the precipice of a jaw dropping 2400 foot chasm
Recent Updates
Our annual Raft Guide Training Program has begun. We're excited to have a new class of rookies this spring, learning new skills and having a ton of fun.
As you think about getting out for your summer adventures, here's an overview of the rafting trip options that we have available here at Sage.
The Piney River is an absolute gem, offering some of the best freestone fly-fishing in Colorado. Here's a look at what you need to know about fishing here.