5 TIPS FOR FLY FISHING COLORADO'S WILD RIVERS
Fishing conditions on our private stretch of the Piney River are at their best. River flows have come down to the perfect level and summer dry fly fishing continues to be outstanding. When it comes to fly fishing Colorado's remote and scenic rivers, it doesn't get any better than this!
To learn more about these guided trips and this epic stretch of private water, see our recent post on guided Piney River fly fishing. In the meantime, here are five tips to remember when fly fishing any of Colorado's small wilderness rivers!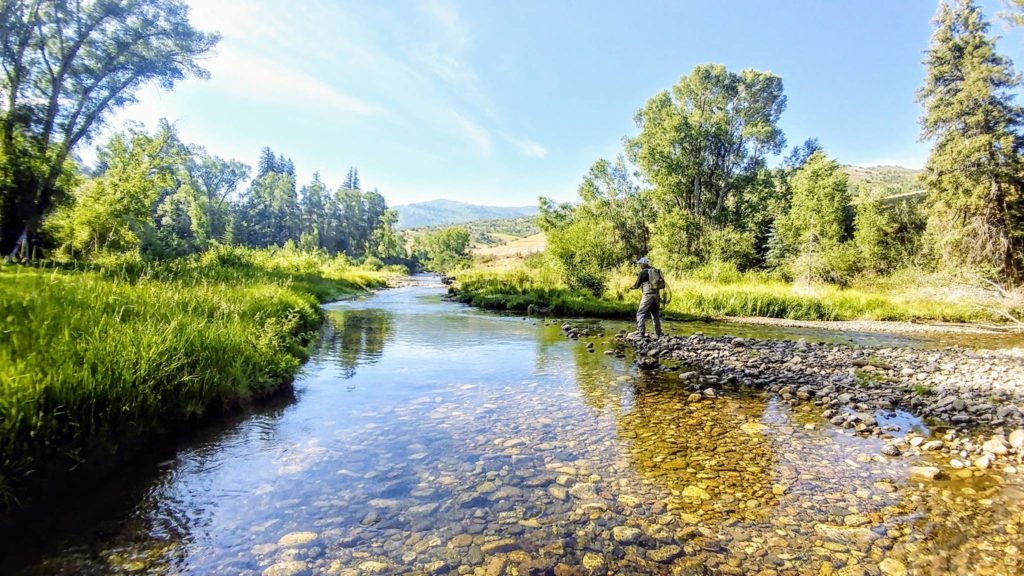 Fly fishing on small wilderness rivers, like the Piney River, comes with its own set of challenges and opportunities. Even our guests who are experienced anglers might learn a few new tricks if they are used to fishing on bigger waters.
Pay Attention to Your Profile
The water here can be crystal clear. It's beautiful, and it's fun being able to spot the fish. But it's important to remember that the fish can also see you.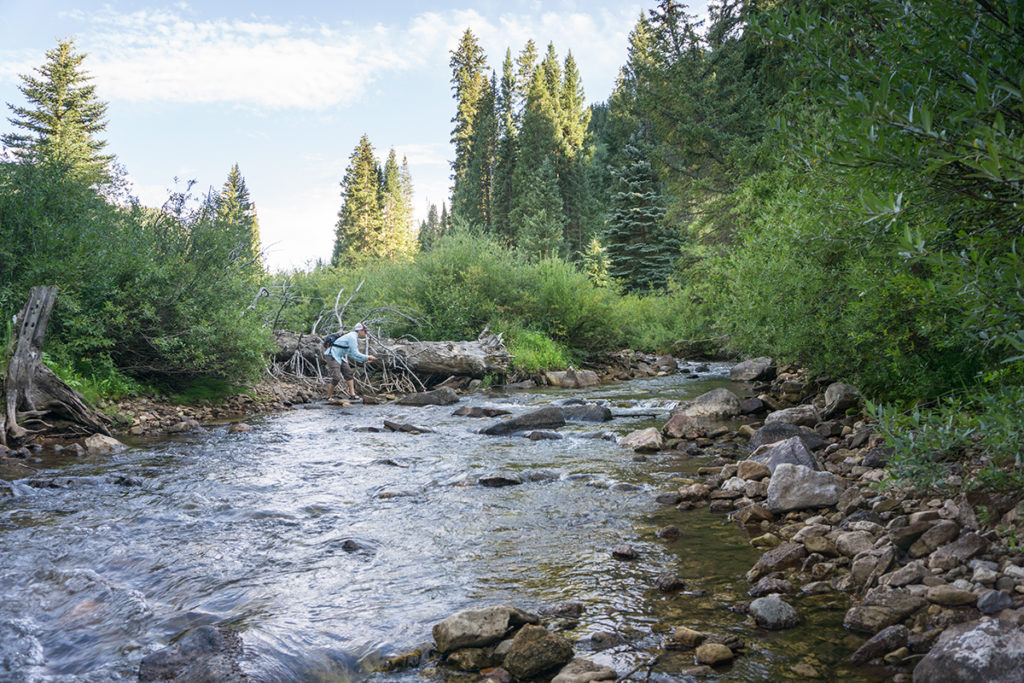 On a guided trip, pay attention to how our guides approach the river. When fishing small wilderness rivers, it's important to be aware of your profile. If you walk right up to the edge of a cut bank and see the shadows of trout skittering across the river, you've gone too far.
Instead, you may need to approach the river cautiously. Don't let your profile loom over the places where fish are most likely to be holding.
Make Upstream Casts
In many other situations, anglers are used to making quartering-upstream casts, allowing the fly to drift downstream, past the angler's position.
Here on the Piney River, take note of where your guide positions you for the cast. When fishing these high alpine streams, it's more common to make upstream casts and allow the fly to drift back down toward the angler.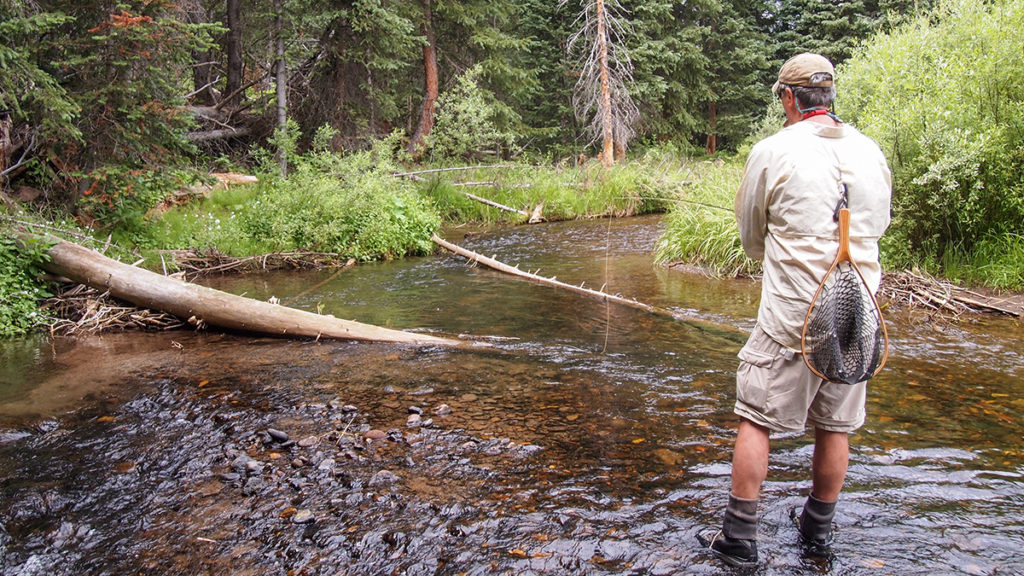 Trout tend to face upstream in the current, opportunistically feeding on insects that come drifting down to them. By making an upstream cast, you're approaching the trout from behind, where they are less likely to see you.
Start at the Bottom of a Run
When you approach a new run or riffle, it's often beneficial to begin at the downstream or tailing end, and work your way up. This allows you to target the downstream fish first, without spooking the fish at the head of the run.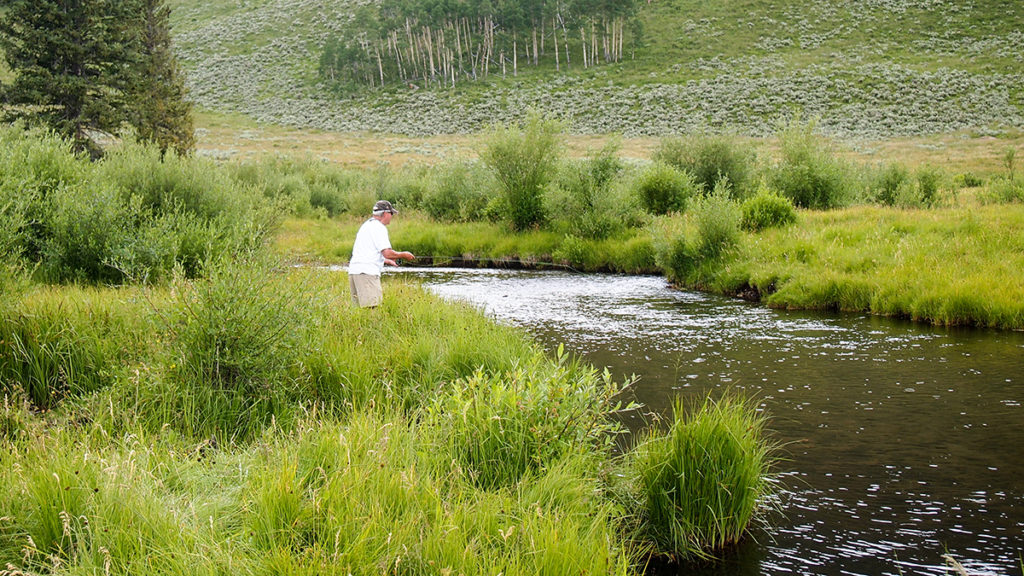 This technique isn't unique to wilderness fishing. The same principle applies to larger rivers. However, it's especially important on these small alpine waters. In such clear water, it's easy to spook fish if you're not careful. When you target fish at the bottom first, and then work your way upstream, you'll maximize your opportunities.
Don't Ignore the Little Pockets
Most anglers have a tendency to fish the biggest, most promising-looking runs and riffles on the river. But when you're fishing on wilderness creeks, don't skip over the small pockets. You might be shocked at where you'll find big trout holding. This is true here on the Piney River and most other high country creeks.
Don't be surprised when your guide asks you to make a cast into a surprisingly small and innocuous-looking piece of pocket water. These little holes can be full of surprises. You might only get a two-second drift through one of these little pockets. But sometimes, that's all you need for a fish to attack your fly.
Stop and Look Up
When you're fishing these mountain rivers, the fast-action fishing is exciting. On each cast, you'll be expecting the water to blow up beneath your dry fly. It's addicting. And while it's tempting to keep your head down and tell yourself, "Just one more cast!" don't forget to lift your eyes and look around you.
The scenery here on the Piney River Ranch is nothing short of stunning. Every once in a while, take a break from casting and enjoy what's around you. Enjoying the mountain scenery here in Colorado is an important part of the experience.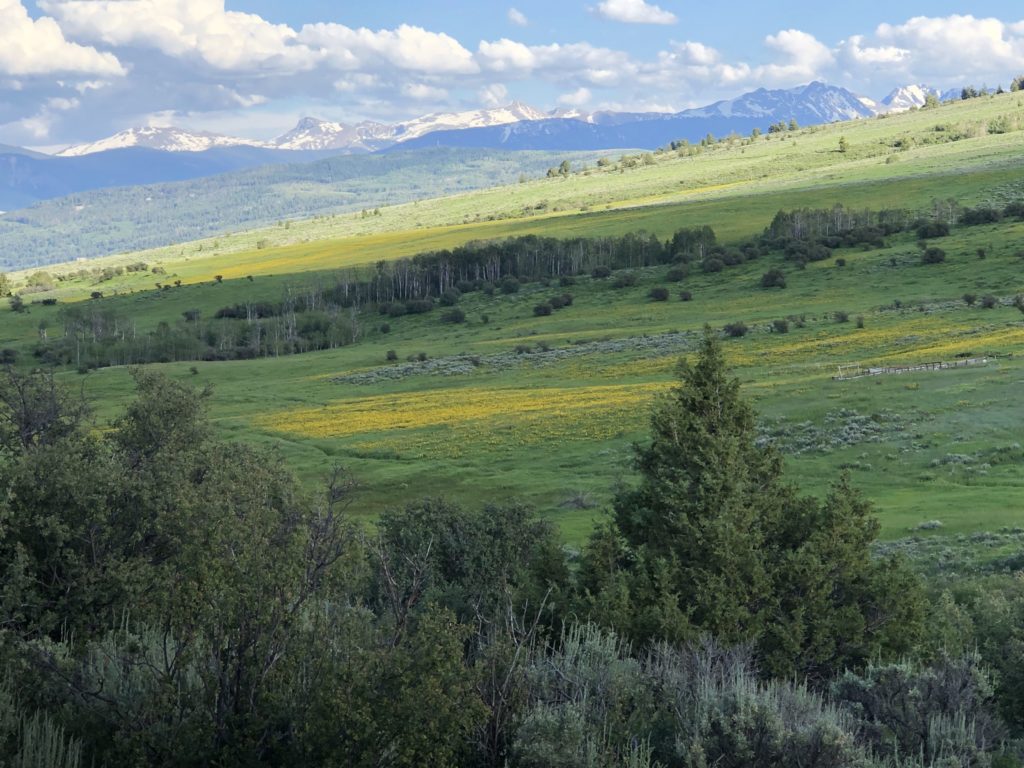 Join Us on the Piney River
Our private stretch of the Piney River near Vail is exclusively available to Sage guests and receives no public fishing pressure, making it one of the best spots for fly fishing trips for beginners in Colorado. Additionally, our knowledgeable guides help maximize our guests' experience. Whether you're a beginner angler or a crusty old veteran, we work hard to make the most out of your time on the water.
We offer half-day and full-day guided trips on the Piney. To learn more, please explore our Fishing Page. If you have questions about availability or other details, please contact us. We look forward to helping you plan a memorable fly fishing adventure!