Spring is here and we're already looking forward with anticipation to some awesome 2018 rafting trips and summer adventures right around the corner!
Playing in the snow is a blast, but it's usually around this time when we start dreaming of playing in the water. Before we know it, we'll be pushing off for another awesome whitewater season. This summer, we will also be enjoying beautiful horseback rides, side-by-side ATV rides, fly fishing and sporting clays.
The 2018 rafting season in Colorado kicks off in May and we offer rafting trips to suit any group, from family-friendly outings to adrenaline-packed adventures.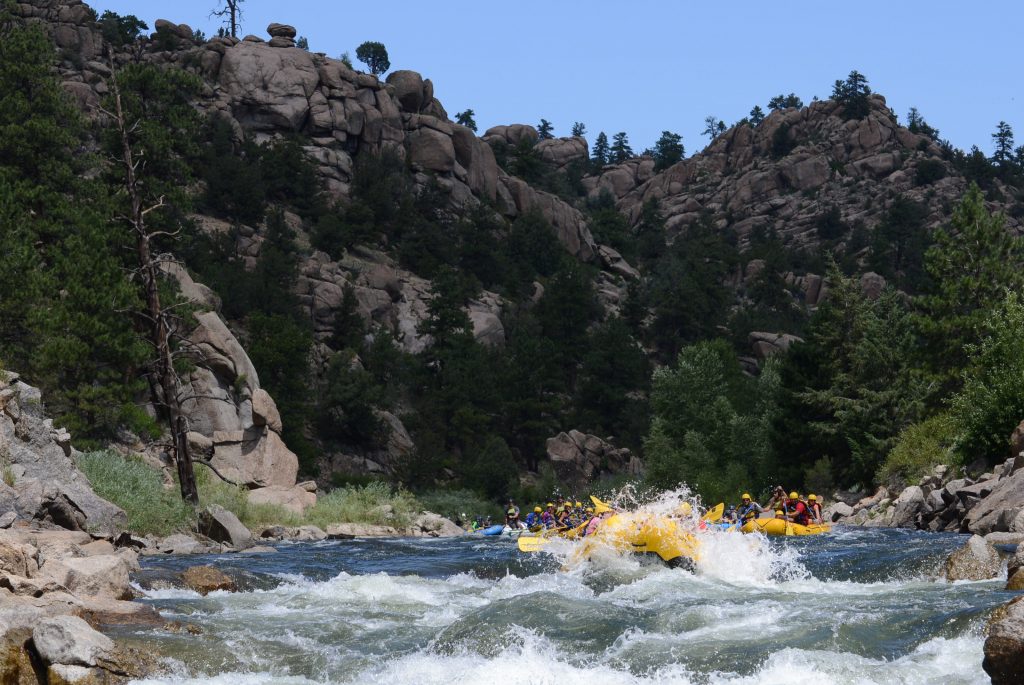 First, our Float Series rafting trips are perfect families and groups of all ages. Explore the upper Colorado River and travel through scenic canyons while you enjoy splashing through waves and lazy swimming holes.
Next, our Adventures Series includes Class III whitewater trips with the excitement of rapids, plus some killer Colorado scenery. There are a wide variety of trips in the Adventure Series and we can easily customize these floats. They include stretches of the Colorado River, Gore Creek, the lower Eagle River and the world-renown Brown's Canyon on the Arkansas River.
Finally, we offer some incredible Adrenaline Series trips for Colorado's best nonstop whitewater action. The most famous stretches of river in Colorado are the Numbers and Pine Creek Sections of the Arkansas River. But don't overlook the Eagle River. The Eagle is home to some awesome whitewater and we believe it's one of the most underrated in Colorado.
In addition to these many rafting adventures, we're looking forward to another summer of fun at our base of operations on a historic ranch near Vail. Here at our base, we've got 6,000 acres to explore on horseback and ATV. In this private setting, we have the mountain to ourselves where we're free to explore Colorado's alpine country. From here we enjoy views of seven different mountain ranges and overlooks of the jaw-dropping Eagle River Canyon.
For more information on our 2018 rafting trips and other summer adventures, please check out the rest of the website at SageOutdoorAdventures.com. You can also contact us online or give us a call at 970-476-3700.