2017 National Championships Second place team. The competition was held on a man made whitewater course in Oklahoma City. The team best showed their boating skills by making all 13 gates in the slalom event on their first run, which was something no other team at the competition was able to do.
"Our boating skills are good and we know whitewater, which shows on a hard slalom course like this one in OKC, which is really encouraging. This is our second year together as a team and we have lots to work on, but the foundation of being good in whitewater is there. Our strength and stamina will get better and we just have to keep taking steps in the right direction. These guys that paddle with me are like brothers. We all give it everything, so eventually our everything will be enough to win a National event. Regardless, results are what they are, but paddling together in hard whitewater is one of the best things I've ever done in my life….its pretty special."
– Cole Bangert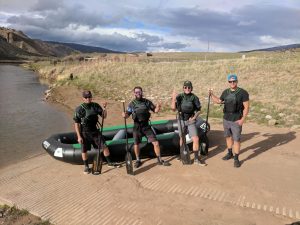 National Championships will be held in early September on the Gauley and New Rivers in West Virginia. The Sage team will be training hard all summer in anticipation of the event, which if won, would qualify the team for the 2019 World Championships in Australia.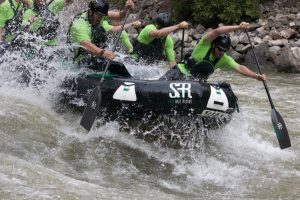 Sotar inflatables out of Oregon is the title sponsor for the team, with a brand new custom designed race boat. Its fast and mean. Joint design by the Sage race team roster and the engineers at Sotar.