It is December 15th, 2015 and we are about to reveal our top-secret tricks to operating on the BEST snowmobiling trail system in Colorado. (we love it, but it's not just our opinion! check out these REVIEWS for proof) 
Here's how we do it:
Step 1: Gain access to 6,000 acres of incredible terrain that only YOU are in charge of trail maintenance & creation.
Step 2: Buy three badass CATS to groom with.
Step 3: Do a very, very silly snowdance to make it dump on all 6,000 acres of private property. (***it snowed 14 inches the past 24 hours!! IT WORKED!!!)
Step 4: Make a very large pot of coffee at approximately 3:45 AM.
Step 5: Make sure you have a killer "Morning Chill" playlist ready to jam out to while on trail.
Step 5: Bundle up and head out to the CAT to start grooming every single trail at 4 AM.
Step 6: After 5 hours of grooming, head back to the lodge and await the customers for the day!
Step 7: Take guests out on perfectly groomed trails all day!
Step 8: Sleep & Repeat the next day.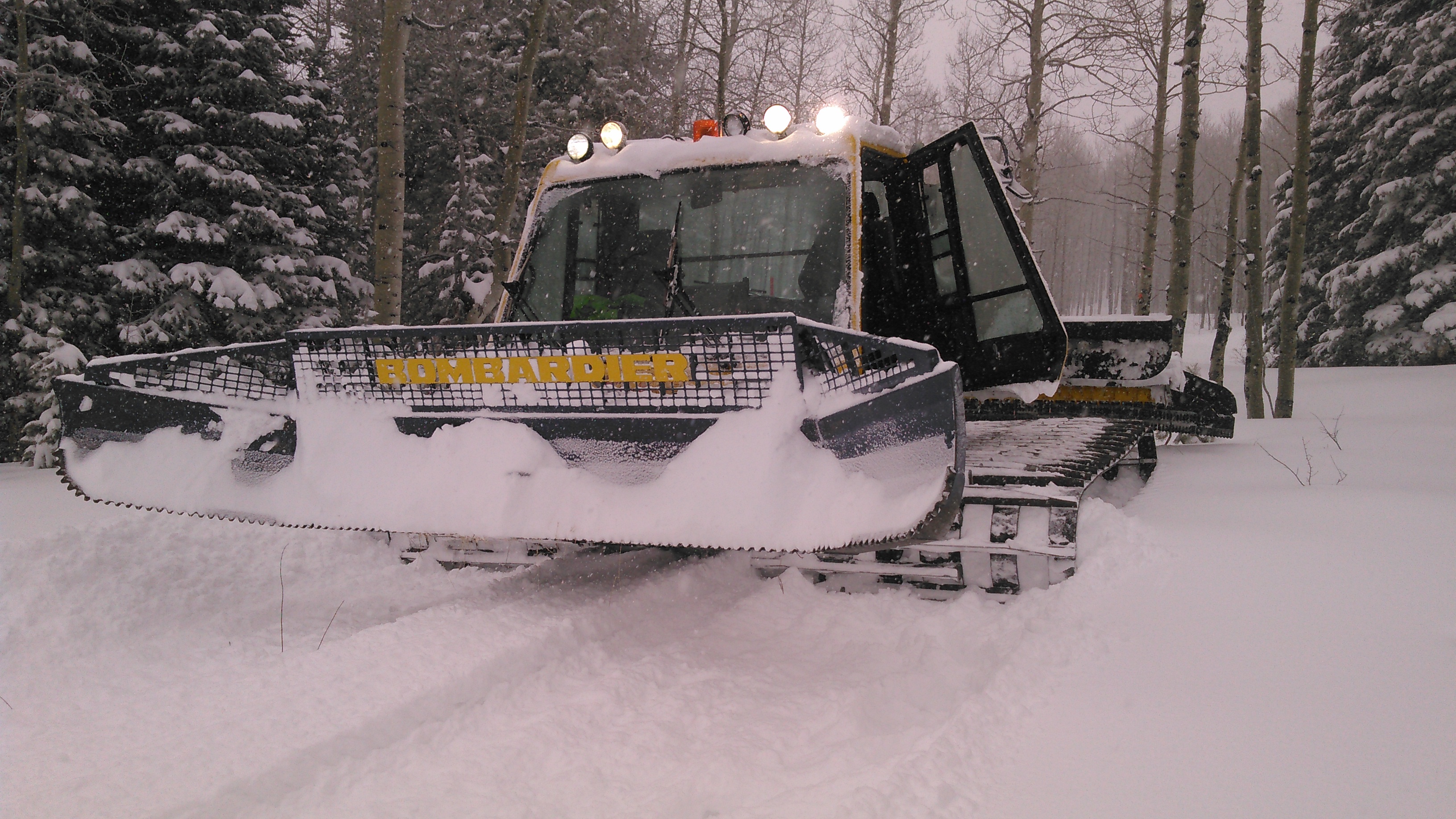 We have a staff of groomers that get to play in these every morning… Feel like waking up a little early for some peace and quiet on the ranch? See if you can join the next groom session! (only if you promise to make the coffee 🙂 )