The whitewater-rafting season in Colorado is in full swing and we've enjoyed an awesome summer so far. With heavy spring snowpack across the state, we've experienced fun high water conditions throughout June and now well into July. Even as the summer moves along, most rivers are still running at normal or above normal levels.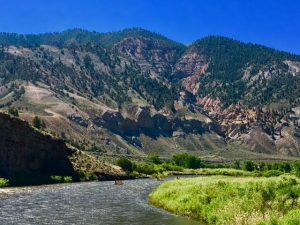 Right here in the Vail valley we experienced outstanding rafting conditions on Gore Creek and the Eagle River. Now the Arkansas River and the Colorado River are also running at perfect levels. And with the warm summer weather that we've had, conditions have been ideal to be out playing in the water.
While our headquarters are here in Vail and most of our business comes from the Vail and Beaver Creek area, we offer a wide range of rafting options. From class II family floats to class IV and V adventures, it's all available. In addition to our 'home waters' on Gore Creek, the Eagle River and the Colorado River, we also offer trips along the Arkansas, including the famed, "Numbers" section and Browns Canyon National Monument.
In case you didn't see it, be sure and check out our blog post from last week, highlighting the Arkansas River and some of its highlights.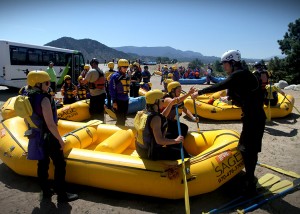 With warm weather and great water levels, we expect rafting conditions this year to be excellent well into the fall. If you're planning a summer trip to the Vail or Beaver Creek area, be sure and give us a call. While the summertime rafting is awesome, there's also something very special about those early fall trips. After all, there's nothing quite like September in Colorado!
If you have questions or would like more information on our trips, please call us at 970-476-3700 or send us a message. You can also find information on our other activities by exploring the rest of our website at SageOutdoorAdventures.com.
See you on the river!