While the lift lines at Vail ski area have been making national headlines, we're here playing in the snow on our 6,000-acre private mountain. That's an area larger than the Vail ski area. And we have it all to ourselves!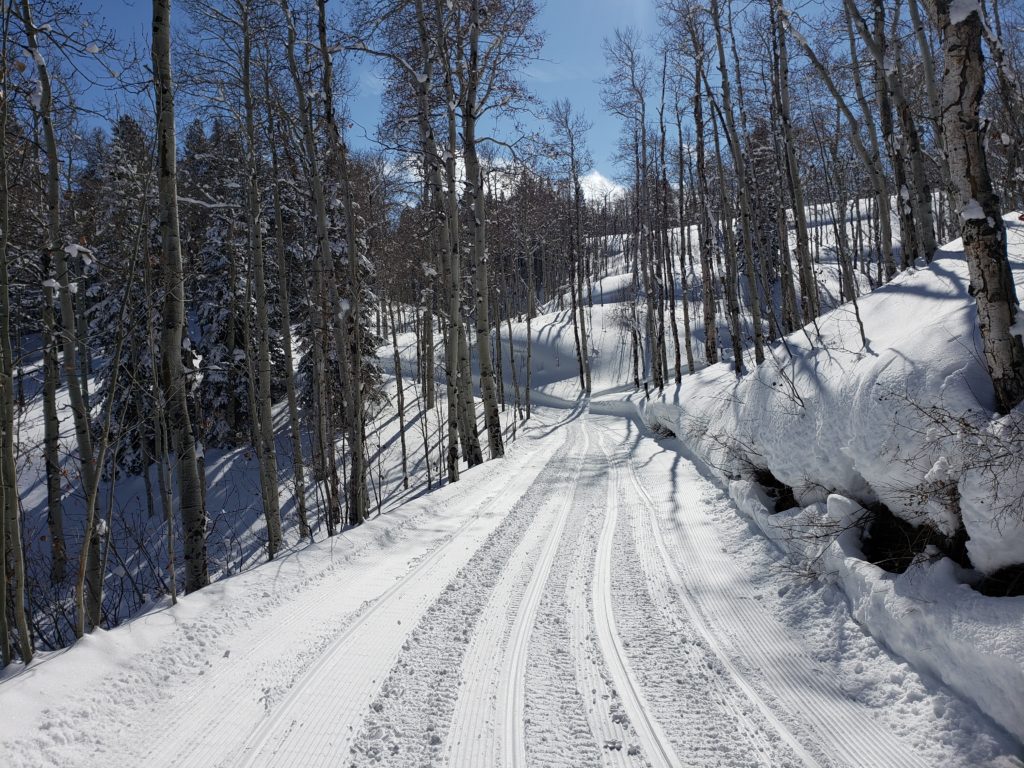 Snowstorms recently have been measured in feet. Snowmobile conditions in the Vail Valley are simply outstanding. Our fleet of snowcats and grooming equipment are working hard to keep trails in excellent shape. And guests are having a blast, ripping through fresh snow on our private mountain!
At the time of this blog post, snowpack in Colorado is about 114% of normal statewide. Right here in the Colorado River basin, it's 123% of normal. We've been receiving one storm after another, constantly resetting these ideal conditions for our snowmobile guests.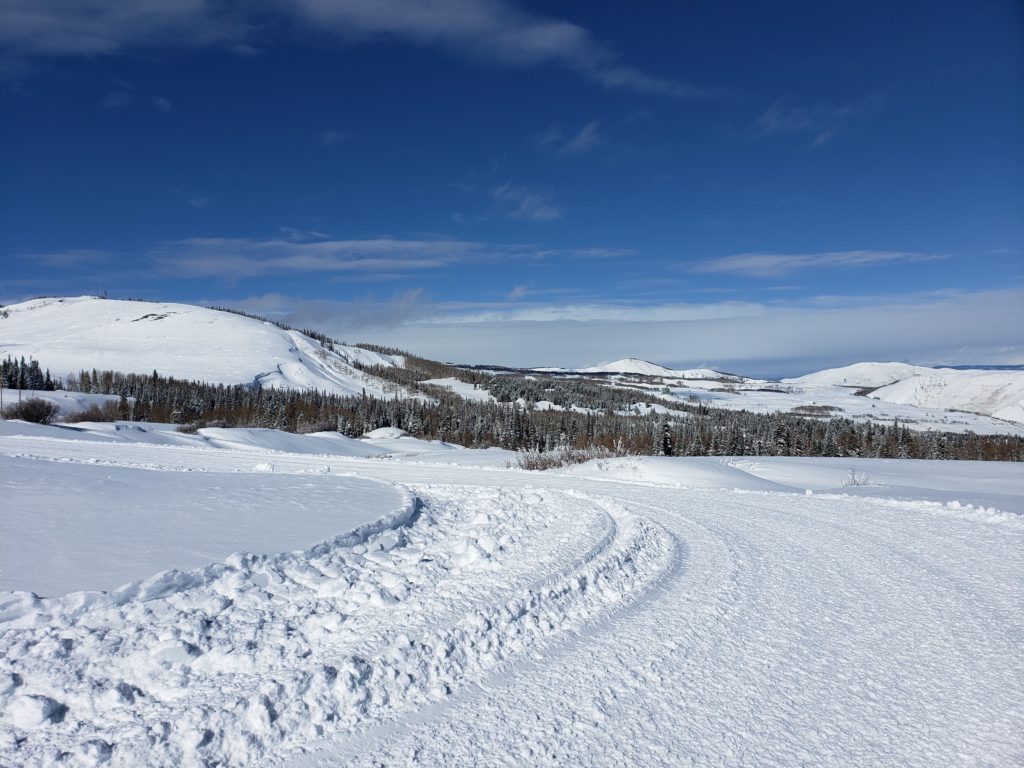 Our private mountain is home to more than 100 miles of custom designed snowmobile trails. And it's only for Sage guests. Our three snowcats groom 7 days a week. You won't feel any of those nasty dips that you might have experienced on higher-traffic snowmobile tours.
From our private mountain, guests enjoy views of seven mountain ranges, including the continental divide. From one point, you'll have a front-row seat at the edge of the Eagle River Canyon in its entire red rock splendor. Our snowmobile trips wind through aspen groves and spruce forests. There are plenty of open meadows where you can really let your snowmobile rip.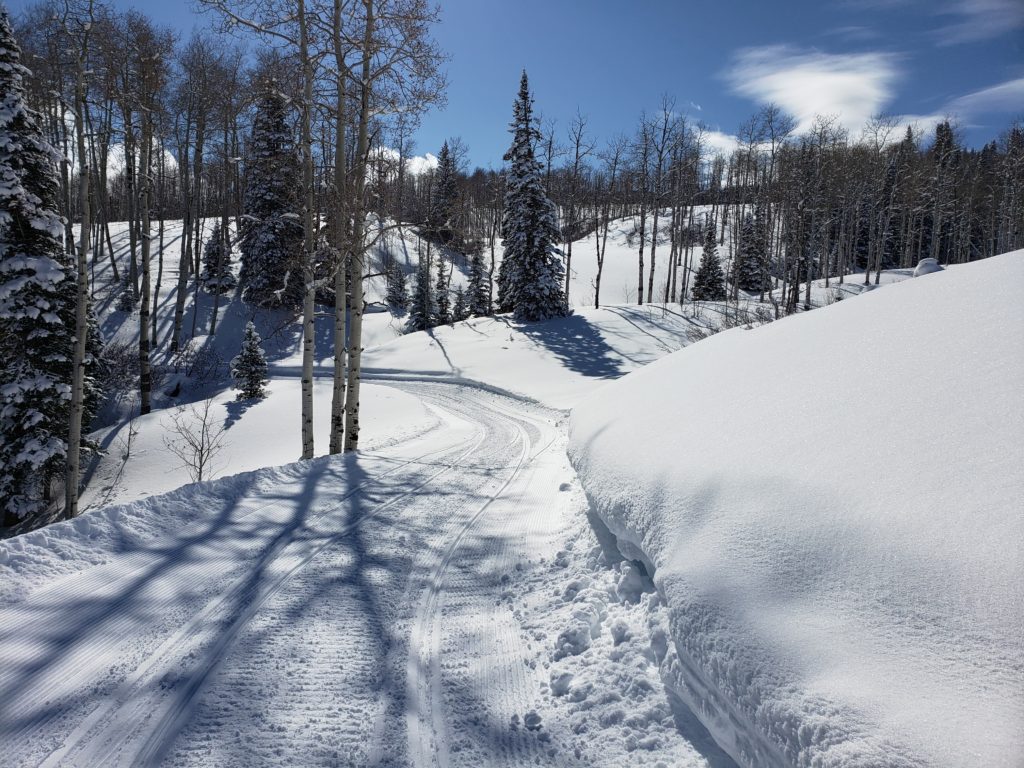 With snow conditions the way they are, escape those lift lines and come experience the beauty of Colorado's wild country on a quiet mountain. On these modern snowmobiles, the quiet, fuel-efficient engines are hardly noticeable. It's a mountain experience you won't forget.
To learn more, please visit our snowmobiling page. You'll find information on trips, pricing and links to book your adventure. For immediate availability, please give us a call now at 970-476-3700. We can't wait to show you around our private mountain paradise!