It has been a beautiful summer here in the Vail Valley. We've had a blast on rafting trips on the Eagle, Colorado, and Arkansas Rivers. The fishing on the Piney River has been excellent. And at our mountain base, we're having a blast on horseback rides and side-by-side ATV rides with all of our guests.
As we welcome September, we're thrilled for one of the best months of the year here in Colorado. The temperatures are still warm, and the September weather is idyllic. Cool mornings lead to warm, sunny afternoons. Soon, the aspens will be turning a bright gold. And wildflowers are still growing throughout the mountain meadows. This is where summer meets fall, and it is spectacular!
September Horseback Rides
Horseback riding here at our private mountain base is an awesome experience in September. You'll ride through old-growth aspen stands and witness incredible scenery. And in typical Sage fashion, these are not your average nose-to-tail horseback rides. Being on a 6,000-acre private mountain means that we aren't restricted to designated Forest Service trails. We can explore the entire place, and ride freely through this historic ranch that's larger than the Vail ski area!
Side-By-Side ATV Adventures
Side-by-side rides are also a great way to see Colorado in September. These rides also take place on this expansive private mountain, where you'll have incredible views of the entire Vail Valley.  In addition to the adjoining public land, we have more than 20,000 acres of wild country to explore!

Scenic September Rafting in Colorado
We would be remiss if we didn't mention the incredible rafting opportunities here in Colorado in September. River conditions are perfect on many of our favorite stretches of the river. There are a number of fun and incredibly scenic river trips to experience in September around Vail and Beaver Creek.
September Fly Fishing on the Piney River
And finally, this is one of the best times of year to experience fly fishing in Colorado. In September, big brown trout begin moving in advance of their fall spawn. And rainbow and cutthroat trout take advantage of grasshoppers and big hatches of late summer insects as they prepare for the lean winter.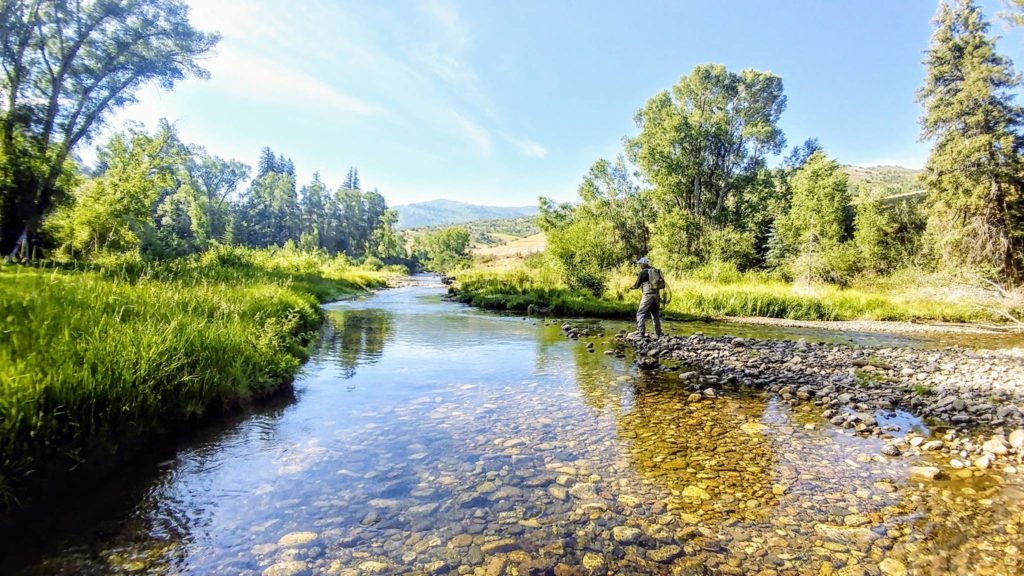 If you find yourself in Vail or Beaver Creek this September, consider yourself one of the lucky ones! Not only is it one of the most beautiful months of the year in Colorado. But it's also usually a little bit quieter after the peak summer season. Take advantage of it, and find some adventure!
For information on our trips, please explore our website at SageOutdoorAdventures.com. For details and booking you can contact us online or give us a call at 970-476-3700.