This winter, the Vail Valley and the rest of Colorado has experienced some of the best early season snow conditions that we've seen in years. With snowpack reaching nearly 150% of normal, our snowmobile tours this season have been incredible! If you haven't been paying attention, be sure to follow us on Instagram, @sageoutdoors or like our Facebook page at Facebook.com/SageOutdoors.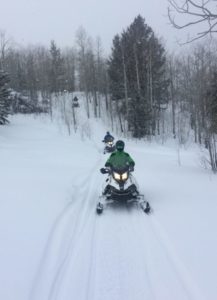 All this snow came before the middle of February and that means there's more in store! Another series of storms is predicted over the next week that will provide our snowmobile tours with a nice "reset" for powder conditions. Then consider that March is typically the wettest month in Colorado. We can expect to see great spring break snowmobiling conditions. And with a hefty snowpack, visitors to the Vail and Beaver Creek area could have great spring snowmobiling opportunities all the way through April.
For many of us here at Sage, snowmobiling is only one of the perks of a healthy snowpack. Our rafting guides are already drooling at the prospect of an epic runoff season. With this much snow in the high country, we could be looking at a great summer of whitewater rafting adventures.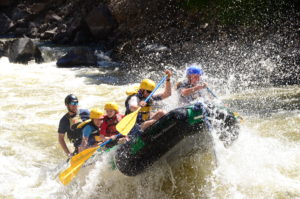 Currently, snowpack in the Colorado River basin and statewide is at about 145% of normal. Here's to hoping that we see a few more big storms before the winter is out!
For more information on our guided snowmobile tours, please check out our Snowmobiling Page. If you're planning a summer trip to Colorado or interested in the upcoming rafting season, be sure to visit our Rafting Page. Other activities include horseback riding, ATV tours, sporting clays and fly fishing.
Explore the entire site and all these great adventures at SageOutdoorAdventures.com. Or give us a call at 970-476-3700.