While it's been an unusually mild winter in Colorado, we've been enjoying the sunshine here at Sage! With ATVs, Snowmobiles and Horseback Rides, we're having a ton of fun this winter. But after a slow start to the snowmobile season, the snow conditions are finally beginning to stack up here in the Vail Valley.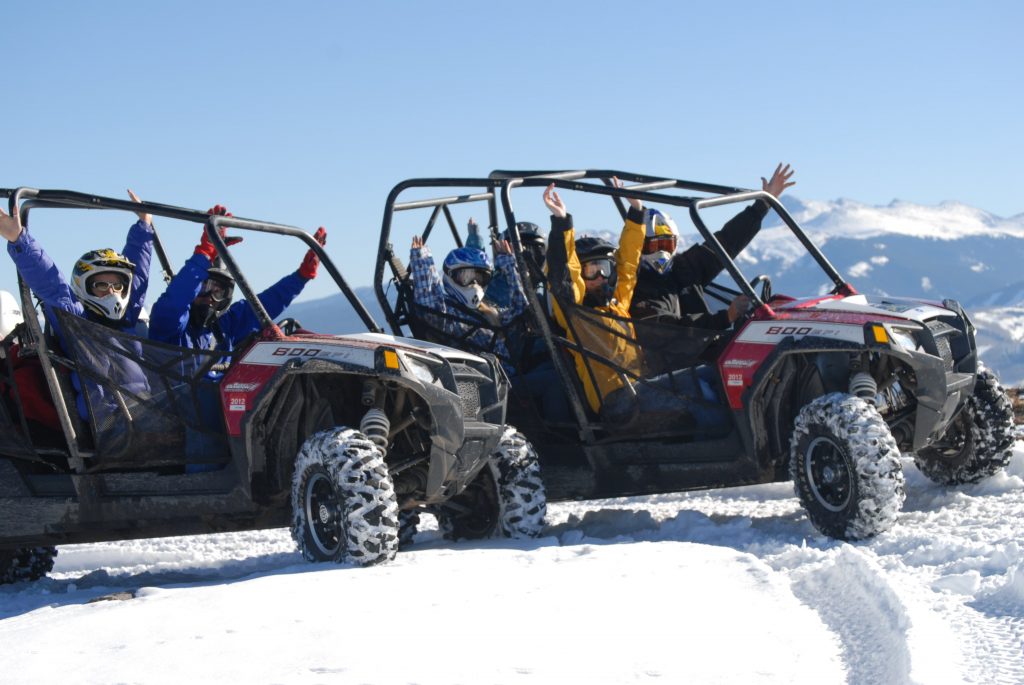 We've already had two feet of snow in the past week, and there's a lot more in the forecast! Conditions for snowmobile tours are awesome right now. Believe it or not, these recent storms have caught us up significantly. Here in the Colorado River basin, snowpack is only 15% off the normal mark. That means we've got plenty of late winter and spring snowmobile rides ahead of us.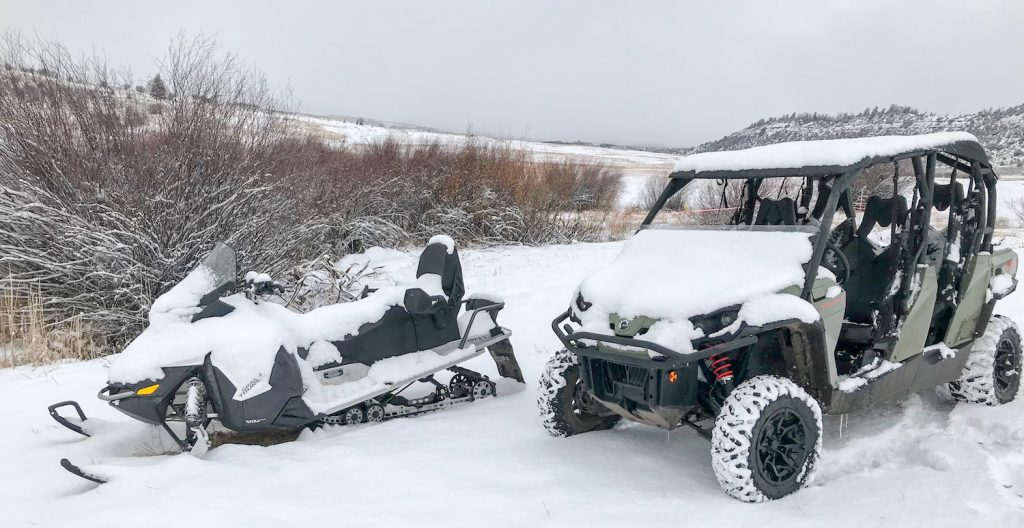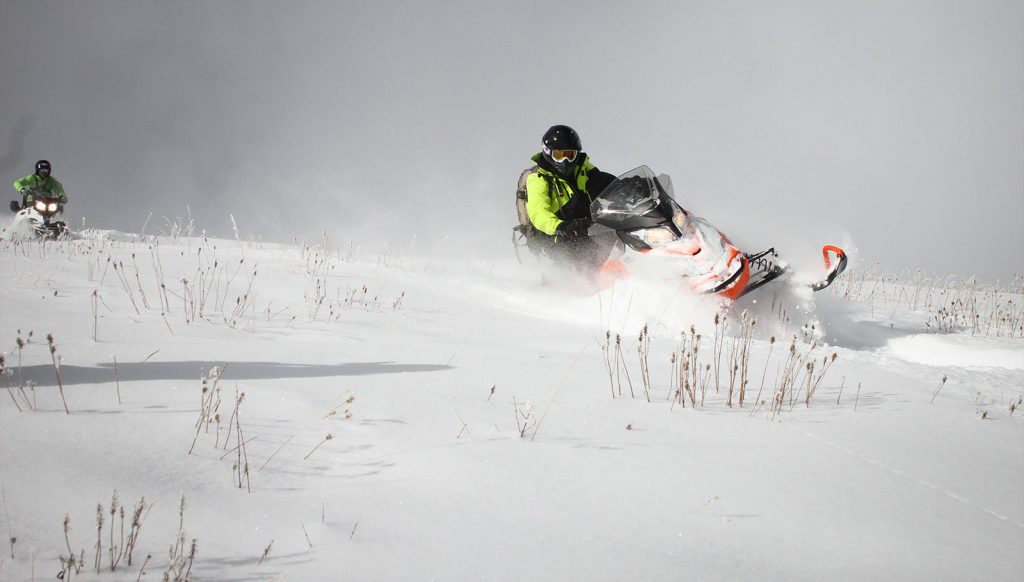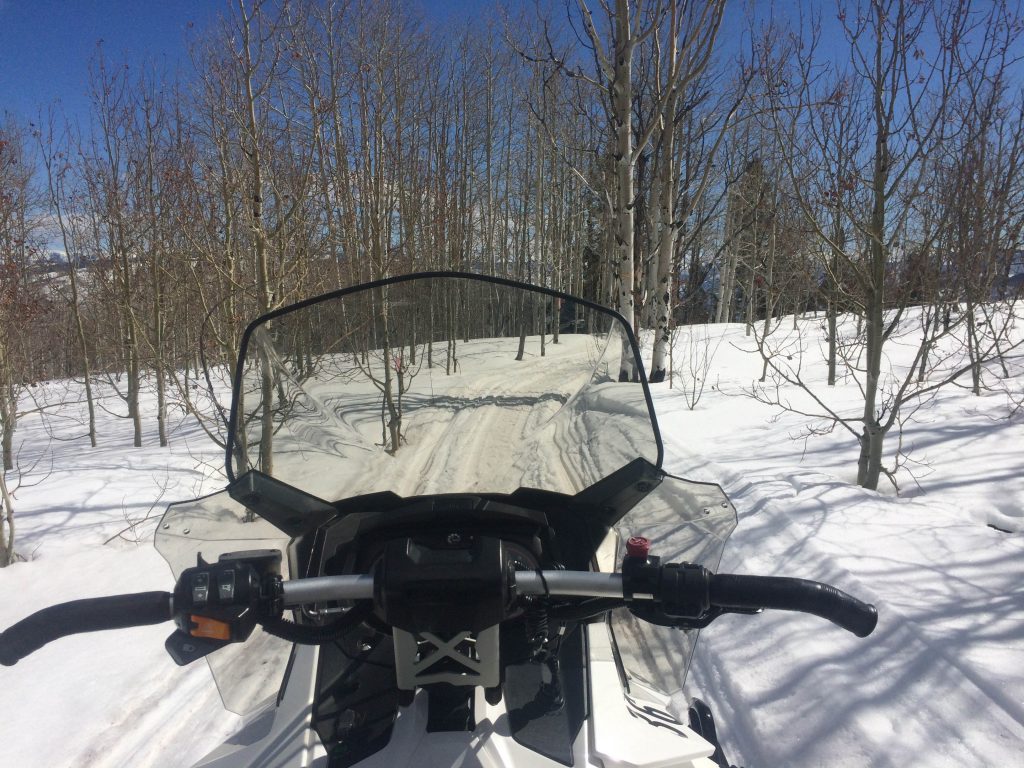 As snow conditions improve and snowpack continues to pile up, our groomers are out in full force. Here at Sage, we have three snowcats for grooming – that's two more than anyone else! With more than 100 miles of custom-designed snowmobile trails and a 6,000-acre historic ranch to explore, the riding here is unlike anywhere else. This private ranch is bigger than Vail ski area! Our guests get solitude, space for throttle therapy, and views of 7 mountain ranges over the spectacular Eagle River canyon.
Finally, don't forget that we're still running winter horseback rides! This is a spectacular experience, riding through these snow-covered hills, through aspen groves and experiencing the stillness of winter in the Colorado backcountry. Our guests have been seeing lots of wildlife on the ranch, adding to this unique experience.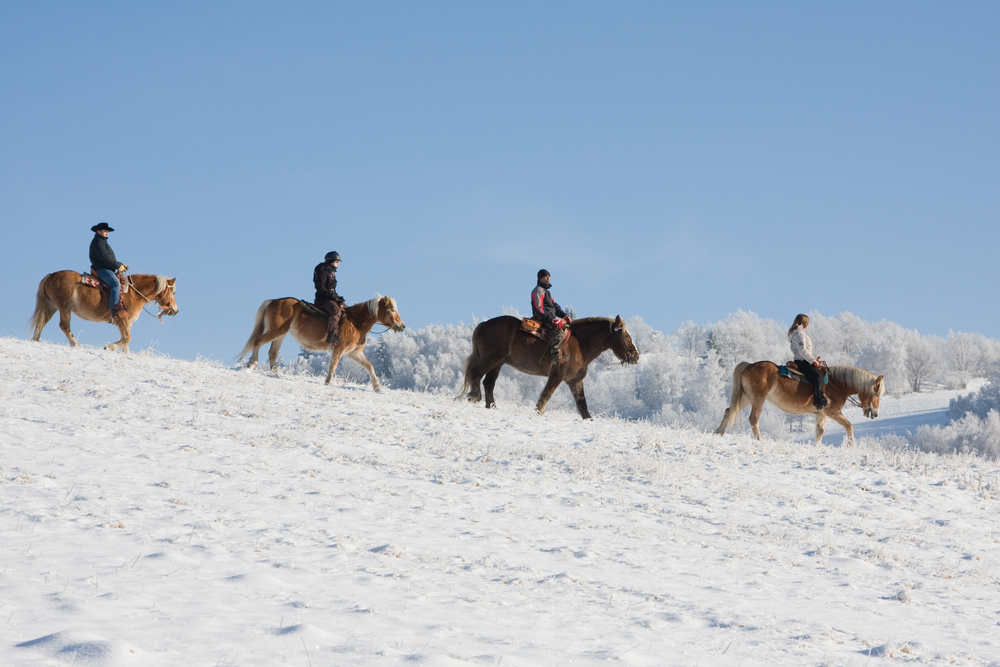 We could easily have another foot of snow in the next several days! Conditions are better than they have been all season, so give us a call to book your Colorado mountain experience. Call us at 970-476-3700 or contact us online.