Early season Snow conditions in the Vail Valley have been incredible. The 2018/2019-winter season is shaping up to be the best we've seen in years.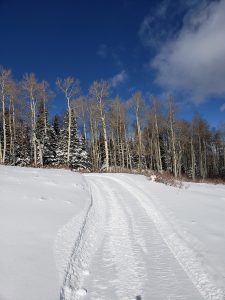 Ski areas have received record amounts of early season snowfall, and snowmobiling conditions on our ranch are outstanding. Currently, snowpack in the Colorado River basin is over 130% of normal. And it's more than 200% above this time last year!
This is the year to experience a backcountry snowmobile adventure in Colorado. Our 6,000-acre private ranch nestled close to Vail and Beaver Creek has over 100 miles of custom-designed snowmobile trails. It's an area larger than Vail ski area, and we have three grooming machines to keep trails in great shape.
With all the snow we've had so far this season, our grommers have been busy, and trails are in excellent condition. The ranch here is looking beautiful. Guests are enjoying rides through beautiful snow-covered aspen groves and stands of old-growth timber. The wide-open meadows are perfect for testing the throttle on our lineup of new SkiDoo snowmobiles. And views from the ranch overlooking the Vail Valley and the Eagle River Canyon don't get any more spectacular.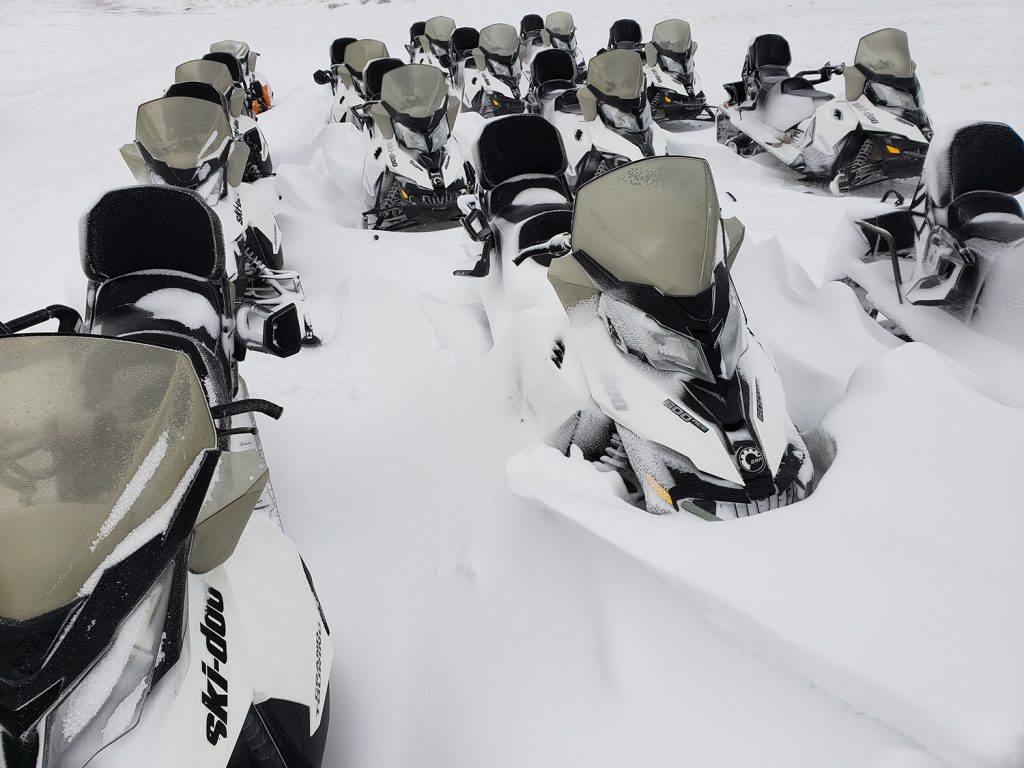 Our fleet of Snowmobiles from SkiDoo features new 4-stroke technology. These machines are very quiet and incredibly fuel-efficient. We like to brag about providing a much smaller carbon footprint than skiing. An experience here is a chance to get away from the hustle and bustle of the ski slopes. There may be no better way to experience the peacefulness of the mountains in winter.
This historic private ranch is only open to guests of Sage Outdoor Adventures. There's never any crowding here. Escape the lift lines and come spend a day in the Colorado backcountry on an unforgettable snowmobile experience!
To schedule your snowmobile tour, call us at 970-476-3700 or connect with us online.