The warm weather and the lack of snow around the Vail Valley isn't getting us down. In fact, we've decided to offer some incredible, winter horseback rides!
Normally a summer activity here at Sage Outdoor Adventures, we are bringing back our horseback rides for some awesome midwinter mountain adventures. We've been getting daily requests for winter horseback rides, so we have decided to do it.
Like our summer horseback rides, these trips will be on our beautiful trail system along streams, lakes, sage flats, through snow-covered aspen groves and stands of old-growth timber.
If you enjoy horseback riding in the summer, you will be enthralled with a winter exploration of the Colorado backcountry on horseback. With snow on the ground, the cottonwood creek bottoms and aspen groves are stunning. The low snow level has allowed wildlife like elk, deer and coyotes to remain on the ranch in abundance where they are highly visible to our guests.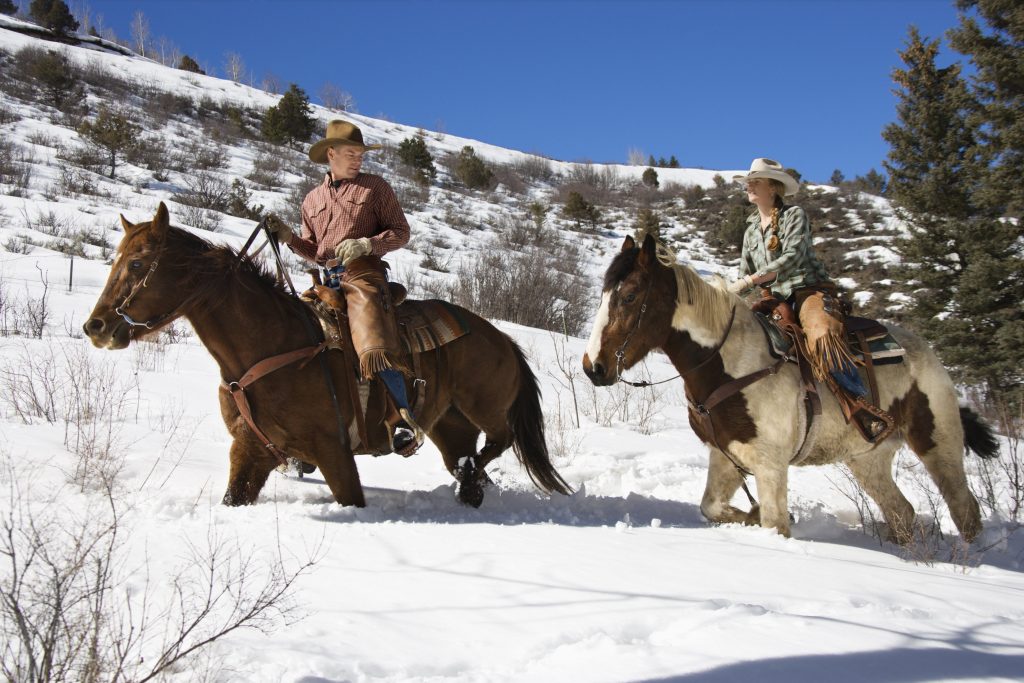 Guests should dress warmly in their ski clothing, just like you would be going skiing for the day. We will offer small, intimate groups of six horses or fewer. The rides are 1.5 hours long and we provide transportation to and from Vail and Beaver creek, included in the cost of the trip.
If you love mountains and you love horses, this trip is for you!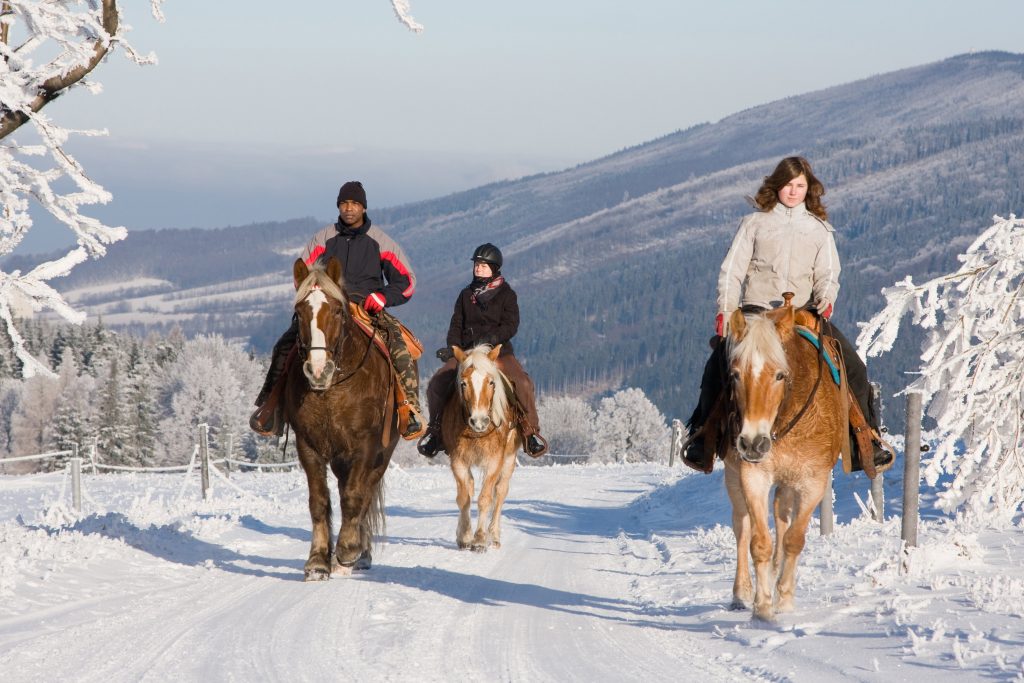 To reserve your midwinter mountain horseback ride please call us at 970-476-3700 or send us a message. See you on the mountain soon!