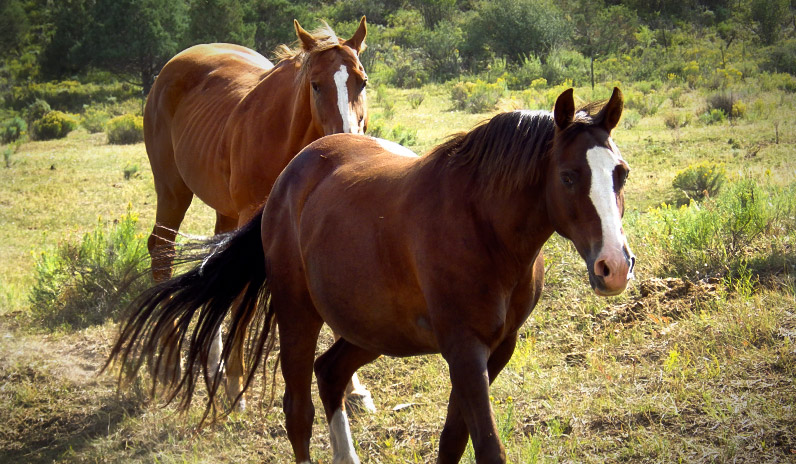 Horseback riding here in the Vail valley is a popular activity. But not all horseback rides are the same. We believe that the best possible experience is only found on a private ranch horseback ride. That's what makes all the difference. And here's why.
Most horseback riding operations are limited to US Forest Service trails and regulations. Forest Service permits limit exactly where horses can ride and stop. Taking groups of horseback riders off trail and cross-country is not allowed in many of the high-use areas like the trails around Vail and Beaver Creek.
Here at Sage Outdoor Adventures we do things differently. We operate on a 6,000-acre private ranch. That's larger than the Vail ski area! This extraordinary ranch is home to expansive meadows filled with wildflowers, creeks and ponds, old-growth stands of aspen trees and historic cabins. The ranch is teeming with wildlife like elk and deer.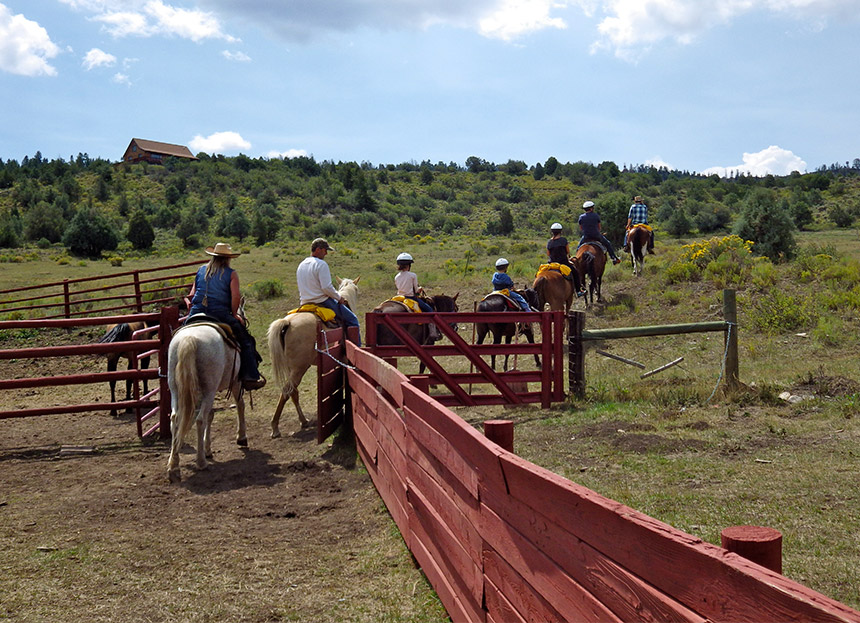 Our private ranch horseback rides are not limited by Forest Service permit regulations. Our riders are free to explore the entire ranch, follow game trails through the woods and trot through the sunny meadows. On a horseback ride with us, you won't be riding single-file down a narrow dirt track. You'll be able to explore the beautiful country that Colorado has to offer.
So next time you think of going on a horseback ride when you're visiting the Vail area, break away from the pack and the standard nose-to-tail rides. Join us as we set off across a vast and historic ranch. Experience what a horseback riding experience should be!